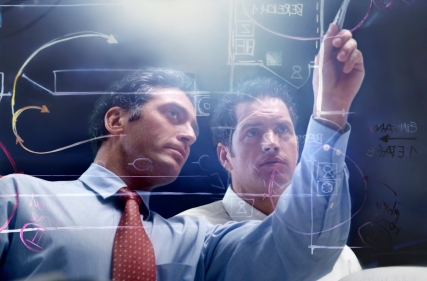 Are Collaborative R&D Grants worth the hassle?
1 November 2017
Recently, Innovate UK has made it a condition for R&D grant applications above £100k to be collaborative. So who do you collaborate with in order to get an R&D grant – and what are the implications for SME's?
Firstly – who to collaborate with. Universities are a natural choice, full of clever researchers in very specific topics. Research organisations are another good choice. Probably the best collaborators are potential end users as this often steers R&D towards a successful commercial outcome such as orders for the new product or solution. The R&D grant serves as a means of reducing risk for both parties involved in the collaboration.
So what are the implications on SME's of an R&D grant funded collaboration?
Collaboration with a University or a Research Organisation presents an SME with an interesting financial conundrum. That's because these organisations don't contribute financially to a project – and that ultimately reduces any R&D grant benefit available to an SME.
Consider, for example, an R&D development project led by a small business costing £200k which is shared 70% – 30% with a University. The project attracts R&D grant funding towards 45% of project costs – a grant worth £90k. The small business is expected to contribute £110k. The University's 30% share of project costs (worth £60k) is fully covered by the R&D grant, leaving £30k of grant for the SME – a contribution of 15% towards project costs.
However, had two SME businesses collaborated together in this R&D project with both contributing financially, they would have enjoyed the full 45% R&D grant shared according to their project contributions.
A further complication arises on who owns the Intellectual Property (IP) rights in a collaborative R&D undertaking. Each party has their own IP, but what happens to any new IP generated during collaboration? It's not unusual for a collaborating partner to expect to have some IP ownership rights resulting from their input – and that could mean paying royalties on any commercial outcome of a collaborative R&D project.
Finally, adding any external party into an R&D project adds a degree of project management complexity – especially an independent third party with its own internal organisational pressures. What happens if the collaboration falls apart or one of the parties fails to deliver their contribution?
The good news is that collaborations often lead to a better outcome – the end result is a better product than would otherwise have been created solely. And that's got to be good for all of us!
Still confused? Contact us now for more insight!